A place to grow
Chappelle Garden's Social House provides countless opportunities to embrace a more fulfilled life. If you want to connect to more, there's so much more here.
Learn More
Show Home Village
9 show homes and 3 builders all in one location with the community hub providing inspiration and information to get you excited about your new home choices, and future.
Learn More
Community Showcase
Build your new home in Chappelle Gardens and become part of this amazing community with exclusive access to the Social House and activities. There are a variety of home types to choose from including attached homes such as Townhomes and Duplex's, starting from $200s with other options that include detached homes with Rear and Front Garage options starting from the $300s.
View Show Homes
Testimonials
"Chappelle Gardens is hard to beat. The community offerings are impressive, regardless of the season, and the connectivity we feel to our neighbours provides peace of mind and security that's a great fit for our young family. It's friendly; neighbourly."
Mark and Kalie
"We love the amenities. From green space to walking and bike trails, and a variety of activities and events for the kids, it's the kind of place that makes growing as a community, fun."
"We like the sense of community, our kids play with the neighbours and my wife has made a lot of friends in the community and it came naturally. It feels like we're somewhere where people naturally look out for each other. It's neat."
"We like how everything has come together in the south; this area is booming. And the location is ideal; it's just far enough away from the busy roads and bustling city, but still close to a lot of the conveniences our family values."
Katrina and Ron
An Entire World at Your Door Step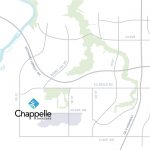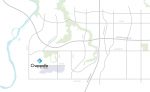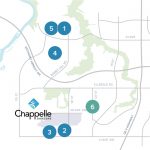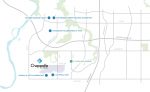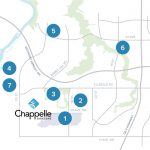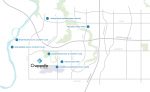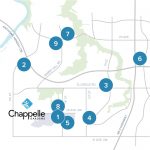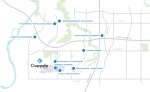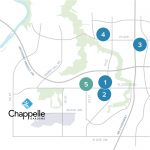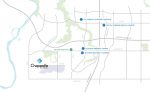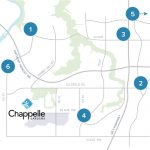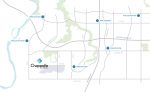 Points of Interest
Archbishop Joseph MacNeil Elementary
Chappelle East School
Donald R. Getty Elementary
Monsignor William Irwin Jr. High
Mother Margaret Mary School
Future High School
Chappelle Gardens Social House
Paisley Dog Park
Jagare Ridge Golf and Country Club
River Ridge Golf and Country Club
Terwillegar Recreational Centre
William Lutsky YMCA
Windermere Golf and Country Club
Chappelle Commons
Currents of Windermere
Ellerslie Corner
Heritage Valley Town Centre
Royal Centre Chappelle
South Edmonton Common
Terwillegar Heights Town Square
The Shoppes of Jagare Ridge
The Shoppes of Terwillegar Gardens
Ellerslie Medical Centre
Rutherford Health Centre
South Commons Medical Centre
St. Joseph's Auxiliary Hospital
Future Hospital
Fire Station
Fire Station
Fire Station
Fire Station
Police Station
Police Station
We Value Your Loyalty
We consider you a member of our extended family and the greatest compliment we could receive is when you choose a Brookfield Residential community for your next new home.
Learn More